The TCSE team started the month of February in the most productive ways. As a partner of the MedRiSSE project, co-funded by ENI CBC MED, our team participated in the project's Partners Meeting. During two consecutive days, partners of the MedRiSSE project gathered in Amman, Jordan, with the aim to share the project's progress and analyze its current status, in addition to planning the next steps.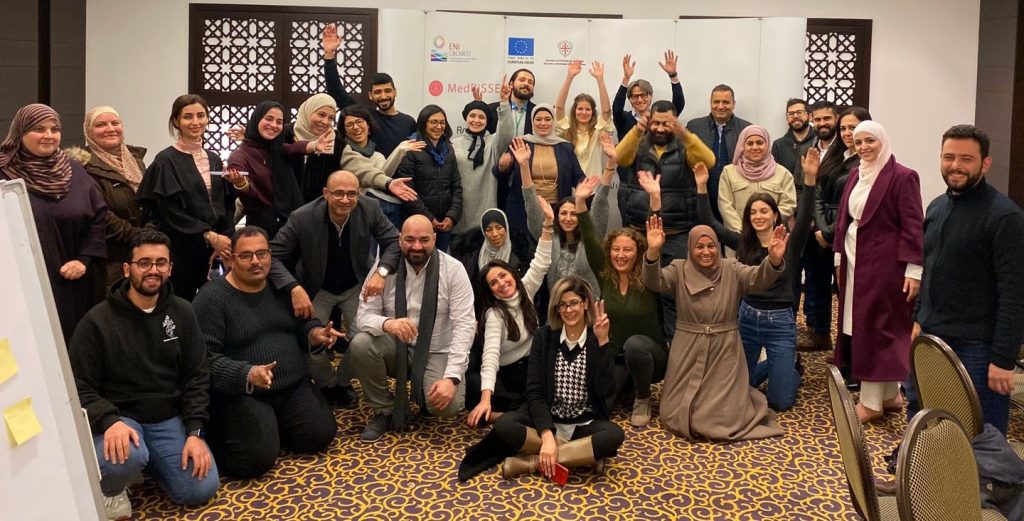 The partners meeting was followed by MedRiSSE Jordanian National Stakeholders Dialogue Event on Social Innovation. The interactive workshop showcased the challenges faced by social innovation initiatives, in addition to the success of capitalized projects. In fact, the project MedRiSSE – Replicable Innovations of SSE in the provision of services and creation of decent jobs in the post covid-19 crisis recovery, intends to capitalize on five projects by reviewing their good practices and enhancing their value, aiming for scale up and replication. The projects are: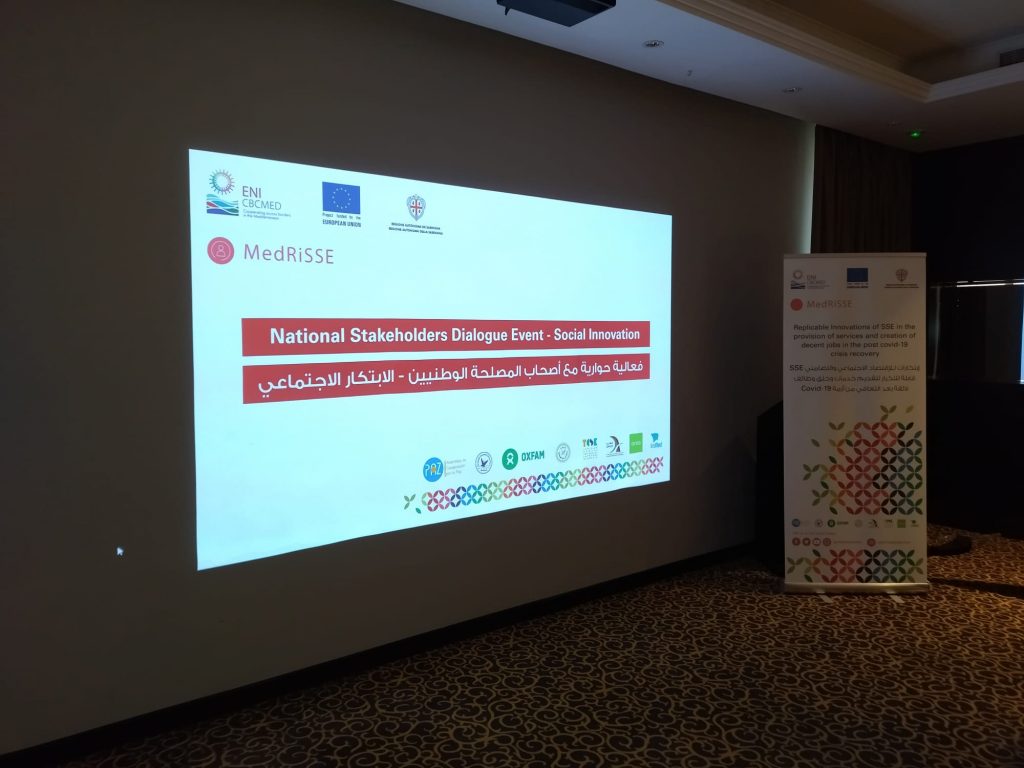 The event was organized by Johud – The Jordanian Hashemite Fund for Human Development and Oxfam, gathering MedRiSSE partners and Jordan stakeholders, including actors from civil society organisations, universities, government, and private sector. The National Dialogue discussed the concepts that shape the social development environment, in addition to a dialogue session on social entrepreneurship and social and solidarity economy.