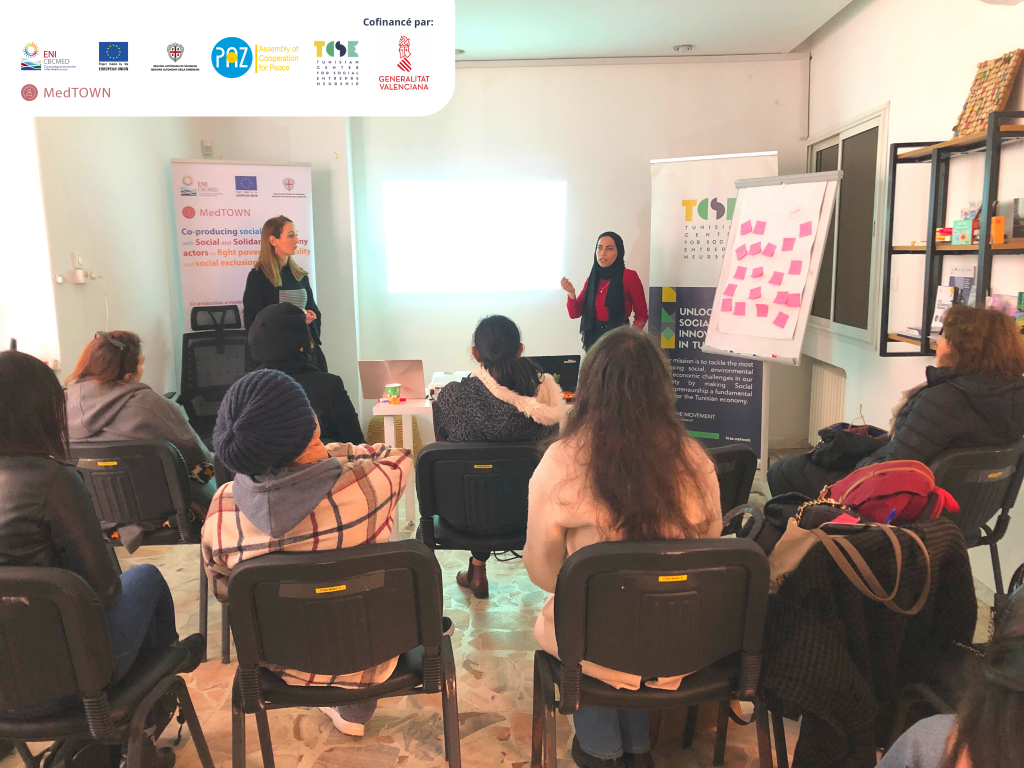 On January 25th, 2023, the TCSE – Tunisian Center for Social Entrepreneurship has organized a kick-off meeting to launch a special cohort of the TCSE Acceleration Program. A cohort that targets women social entrepreneurs based in the Grand Tunis that comes within the framework of the the MedTOWN & "Dignifier les conditions du travail de soins Phase II" projects, respectively funded by ENI CBC MED and Generalitat Valenciana. 
The kick-off meeting took place in the TCSE space, gathering women social entrepreneurs and representatives, leading social enterprises. The gathering was an occasion for participants to come together and get to know more about each other's social enterprises.  Moreover, the TCSE team took the chance to introduce the pre-selected social entrepreneurs to the acceleration program's context, next phases, and advantages.
Starting from January 2023, the cohort will provide technical support to 20 women social entrepreneurs, working within industries such as the cultural and creative industries, arts and crafts, upcycling, etc.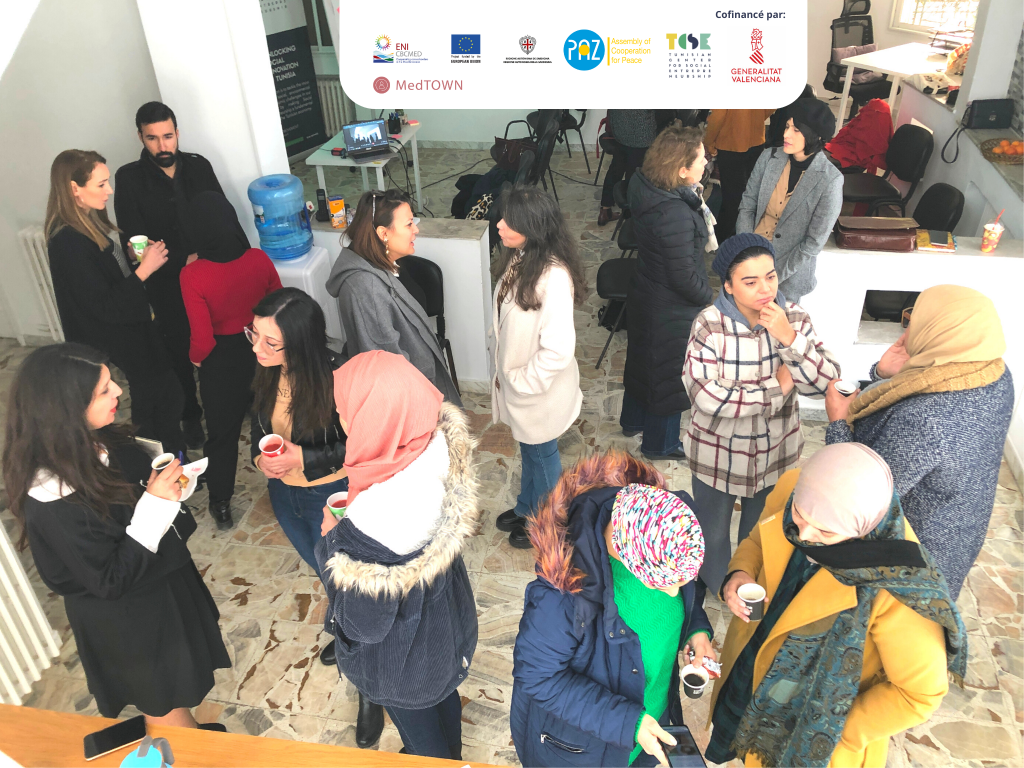 TCSE team has designed the kick-off following an interactive approach. Women social entrepreneurs were first introduced to each other through a pitch session, where they could pitch their relative social enterprises, followed by a presentation of the program scope by the TCSE team. The second part of the kick-off was the most interactive, as the pre-selected candidates identified and shared their expectations related to the acceleration program. In addition to a closing speed dating session, during which women social entrepreneurs were invited to lead a one-to-one discussion about their social business with at least one other entrepreneur.